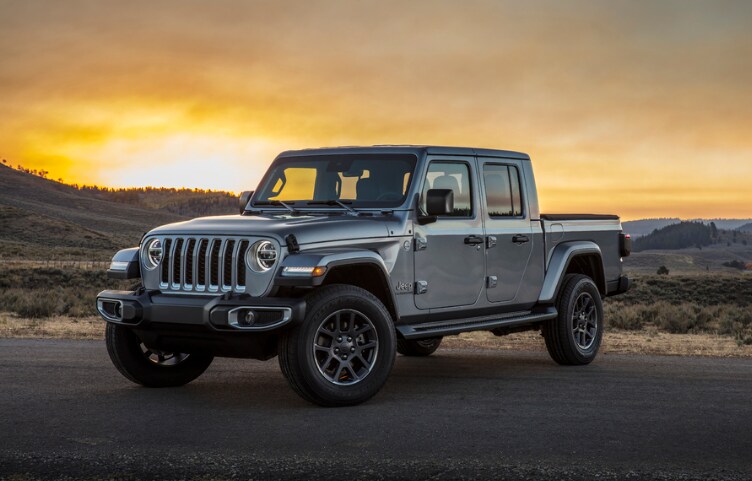 2020 Jeep Gladiator
If you consider yourself a Jeep fan (and who among us doesn't?), then 2019 is an exciting year. Jeep is unleashing an all-new model for us. A new Jeep model is already exciting enough, but it gets better. The 2020 Jeep Gladiator isn't another Jeep SUV. Instead, it's an all-new Jeep pickup truck! It's certainly a treat, but it shouldn't be too surprising if you know your Jeep history. Those of you with longer memories may recall classic models like the Jeep CJ-8 Scrambler, or the Jeep Comanche. While those were certainly great, they've been gone for a while now. The 2020 Jeep Gladiator marks the return of Jeep to the pickup truck market, and we at Key Auto Mall couldn't be more thrilled.
The 2020 Jeep Gladiator might be the first, but it's no pushover. Jeep engineers are big believers in toughness, and the 2020 Jeep Gladiator has a maximum towing capacity of 7,650 pounds when it's properly equipped. More interested in carrying your cargo in the bed? It has a maximum payload capacity of 1,600 pounds. You get a standard 3.6-liter V6 under the hood of your 2020 Jeep Gladiator, which puts 285 horsepower and 260 pound-feet of torque at your disposal.
The 2020 Jeep Gladiator is certainly a capable pickup truck, but it's still a proud Jeep vehicle through and through. When you want to take your 2020 Jeep Gladiator off-road, you can remove both sets of doors, you can remove the top, and you can even fold down the front windshield.
Come See for Yourself
The 2020 Jeep Gladiator is a very impressive pickup truck; Jeep really hit it out of the park with this one. Come visit us here in Moline, IL, to see it for yourself. Here at Key Auto Mall, we're proud to serve drivers from all over the East Moline, Bettendorf, Davenport, and Rock Island areas. We can't wait to help you too.