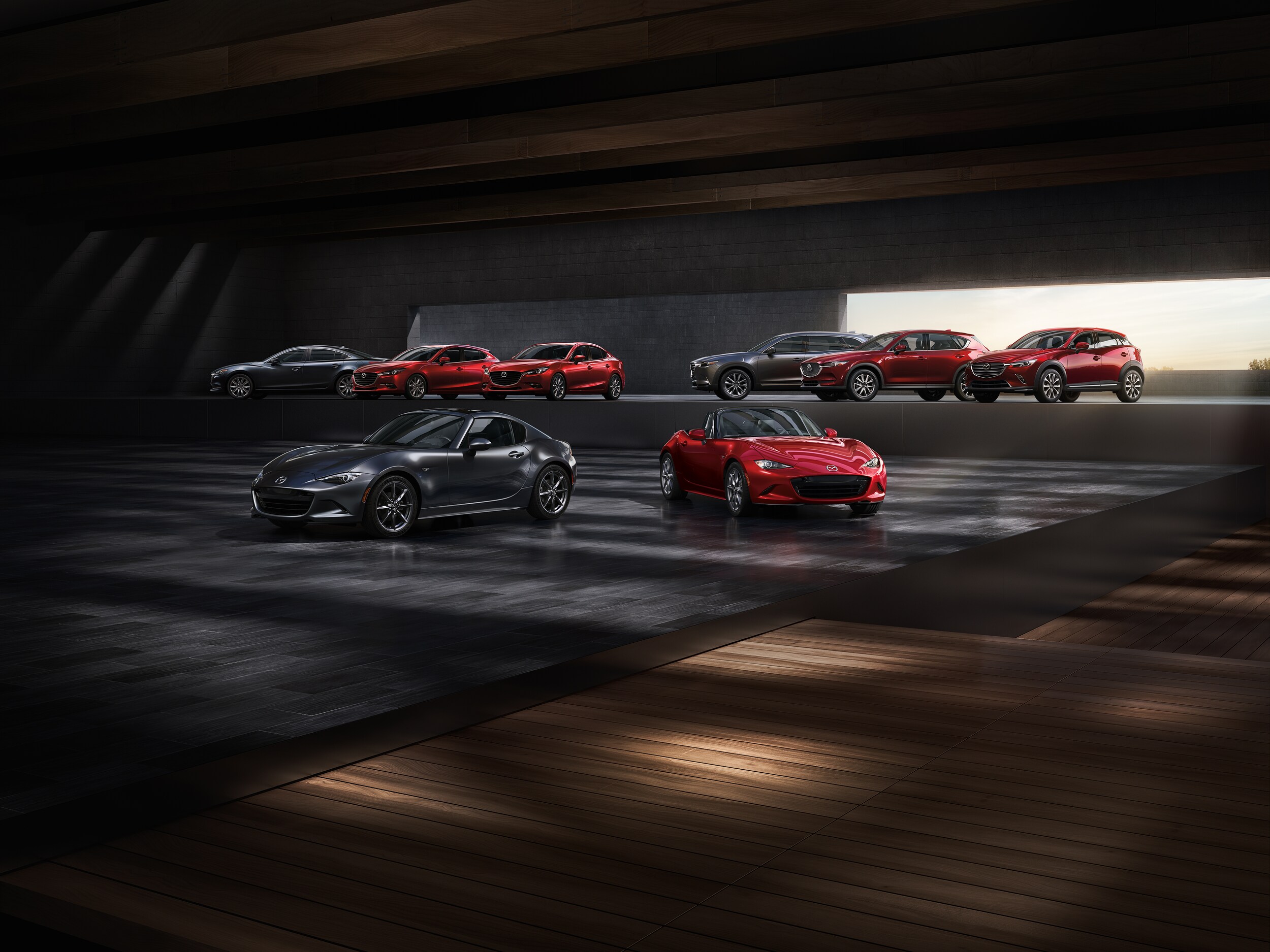 ?We are excited about all our new Mazda models. Our new Mazda inventory has everything you need from large SUVs to sporty sedans. If you are looking for a stylish, modern and reliable new car than look no further than Key Auto Mall. We will assist you in finding your dream car. No matter if you are a new or returning customer we will treat you with equal respect, so you feel confident working with us.
Models for Summer
It's finally summer, and the weather is perfect. We know that Moline drivers have lots of adventures in mind, but you need a reliable vehicle to get you there. We have competitive prices that will get you excited about buying your next car. Some of our most popular models available to you includes the 2019 Mazda CX-3 and 2019 Mazda CX-9! Both of these cars feature new technology and many more updates for 2019. You'll feel like you are driving into the future. We also have a large inventory of used Mazda models, so you can save some money and spend it on your next summer vacation.
We want you to feel your best here at Key Auto Mall. We want you to be excited about buying a new or used car! We are here to assist you in finding your next Mazda. From place to place, you deserve to drive a car that makes you feel confident. We encourage you to check out our online showroom and see all the great features our models offer. Check off as many boxes as possible, and we'll do the rest.
Buying a car should be fun, not stressful. If you have any questions regarding our Mazda inventory, please reach out and give us a call, send us an email or visit our lot. We can't wait to work with you.